Essence 1000
Hydro Plus 900
Hydro Plus 800
£1,049.00
800 x 800 x 2200mm
CUSTOMISE YOUR PERFECT SHOWER
The Hydro Plus range takes your showering experience to the next level. The Bluetooth connection, FM radio and hydrotherapy lighting are just some of the features that have made this range of showers one of our best sellers. Available in either 800, 900, 1000 or a 1200 x 800 offset and with a choice of Ocean Mirror, Crystal White or Midnight Black finish, the shower can also be complemented with either a shower stool or flip down seat together with a dazzling floor insert. This shower suits all bathrooms and tastes and will dazzle anyone that see's it
SELECT ONE OF EACH OPTION BELOW
In stock
Compare
Instructions
Ask a Question
ADD EXTRA LUXURY TO THIS ITEM
Share
The Hydro Plus range was designed by Vidalux with the idea of giving a little bit more than the norm when it comes to a shower. So much so that this shower is a prime example of why Vidalux continues to be a best-rated shower and sauna manufacturer on review platforms such as Trustpilot. These showers simply have to be experienced to be believed and when you do, you will never feel the same about a "boring", "run-of-the-mill" shower again! You'll wonder why you ever settled for less
The Vidalux Hydro Plus range offers complete customisation options to enable you to choose a shower perfectly tailored to your requirements
Features include chromotherapy mood lighting. Set the lighting to cycle through a spectrum of colours or at the touch of a button, set them to stay on any colour of your choice. Full Bluetooth connectivity and FM radio to allows you to have access to all your favourite music while you unwind and all this and more is controlled from the ultra-sleek soft-touchscreen control panel. The showers many features can also be effortlessly controlled from the handy remote, meaning you don't have to set foot inside the shower to listen to your favourite music or to set ambient lighting while you get ready for an evening out
An extractor fan, 90mm fast flow waste, quick release door wheels for easy cleaning all adds to the list of convenient features present on this leading model. Equipped with a high-quality Vernet thermostatic shower valve to ensure a constant shower temperature without the needs for any additional pressure valves or fittings, this ultra-reliable valve powers the large, luxury multi-spray hydrotherapy body massage jets, with a total of 30 spray outlets, to ensure your ultimate showering pleasure.
The Hydro Plus has the most features of any hydro shower in our range. Top large stainless steel monsoon shower provides the most invigorating full-body soak, chrome finished sliding riser rail and hand shower and massage jets are just a few of the many features this market-leading shower has on offer
Vidalux's full no-leak guarantee and 'Leak-Seal' design features ensure, in the unlikely event any water gets through the compression seals and behind the shower, it is simply redirected back inside through the return channels, making allowances for even the most imperfect installation and the no unsightly silicone on show design are just two of the innovations that set Vidalux apart from the competition.
Available in 800, 900, 1000 and 1200 x 800 sizing and in either a modern Ocean Mirror, classy Crystal White or Midnight Black finish – this shower is perfect for everyone that wants to add just that little bit more luxury to their day. Couple all this with Vidalux's constant innovation and dedication to providing the best quality and customer service in everything they do or add in the optional sleek freestanding wood stool or flip-down seat or matching floor insert and you'll have a shower set to dazzle as the focal point to your bathroom for years to come
WHITE STOOL AND FLOOR INSERT SHOWN IS AN OPTIONAL EXTRA
Backboard Colour Options:
Available in either a modern Ocean Mirror finish, just reflective enough to enable to user to have a smooth, effortless shave after a steam sauna session, a more classic and traditional, Crystal White finish or a sleek and modern Midnight black. All you need to know is the Essence range is sure to be an eye-catching, jaw-dropping centrepiece to your bathroom, delivering a whole host of joy and health benefits for years to come
Column Colour:
Choose the more classic silver finish seen in most shower cabins and if you're looking for something to fit in with the dark tones of your bathroom or even something to provide some contrast, then why not choose our midnight black column? Either choice is provided complete with the
Framework Colour:
The quick-build framework is 'screw-free' and comes in either a stainless steel finish or a more contemporary black. Either way, the click system allows the shower to be built effortlessly and without error
Wood Insert & Stool:
(Optional) The ideal finishing touch. Completely rot-free, no dirt or grim will stick to the unique floor insert and matching wood stool. Choose the classic crisp White, the deep Midnight black or the natural wood tone effect to suit your taste and bathroom decor
We can even provide any combinations not shown as per your request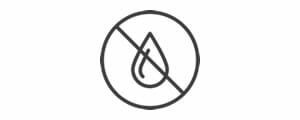 With nothing fixed behind a wall, our uniquely designed showers are GUARANTEED to never spill a drop

In the unlikely event water gets past the compression sealed design, the leak free tray simply directs it back via return channels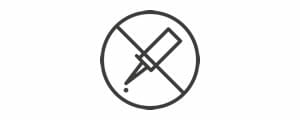 No more mouldy, unhygienic sealant spoiling your shower! Our revolutionary design means absolutely no silicone is required on show

Unique leak-seal technology ensures the highest level integrity making our showers market leaders
Tailored to you! Choose the colour of your tray, roof, backboards, framework, column and the flooor insert and stool

Create your perfect shower from you UK's best reviewed manufacturer exactly to your tastes. The perfect centerpiece
Shower in a hour with our unique screw free framework unique to our shower range maiking installation a breeze

Click frames take the away thinking time but also multiple needless screws meaning your shower can be built in under 60 mins
Style is great but so is practicality. Quick release wheels ensure you can easily clean in those otherwise hard to reach places

Spring mounted, easy gliding and effortless. Install and get in behind the shower door instantly
A fast flow 90mm waste trap ensures quick and efficent drainage and zero water pooling

All the fittings and fixtures inside our showers are standard UK fitting sizes and build to last and for easy installation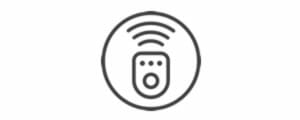 Operate the radio, Bluetooth, mood lights and all other electrical functions at the touch of a button

Perfect for setting the tone inside your bathroom with ambient mood lighting or your favorite playlist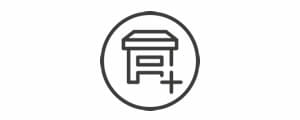 A little unstable on your feet? Want a convenient, effectless and reliable solution? Our padded flip down seats are perfect

Fancy something more modern and removable to offer more room inside the shower, then our stylish freestanding stools are the answer
A leading brand with leading warranty and support. Full 5 year warranty against all manufacturing or product failure

In the unlikely event you need it, we got you covered. Continous supply of spares and replacements even after warranty expires
Optional plas-wood wood effect floor insert and freestanding stool is not only stylish and unique, its complete rot-proof

Fully removable and easy to clean, no dirt or grime stick to this wonderfully distinctive focal point
| | |
| --- | --- |
| Weight | 140 kg |
| Colour Finish | |
| Tray & Roof Colour | |
| Column Colour | |
| Frame Colour | |
| Size | |
| Leak Free | |
| No Silicone | |
| Remote Control | |
| Floor Insert | |
Features
Design every aspect of the shower – Black or White Tray & Roof, Black or Silver Column
Unique 'Leak-Seal' technology, innovation and guarantee
No silicone on show design
High quality 'Vernet' thermostatic shower valve with scolding protection – No need for additional Pressure equalising valve
Large stainless steel overhead monsoon rain shower
Vidalux robust, 'Easy-Touch screen control panel
Bluetooth connection and FM Radio
Fully remote controlled. Enjoy the media functions without stepping inside
Ocean Mirror, Crystal White or Midnight Black finish backboards
Choice of Stainless steel or Black Framework
Internal Colour changing chromotherapy light – Select any one of 8 colours or pause on the one that suits your mood
3 multi-spray massage jets (better than single spray type) total of 30 sprays!!
Easy-glide quick-release door runners for ease of cleaning
Compatible with all combi boiler systems
Longlife LED subtle mood backlights
Extractor Fan – Essential for clearing steam inside when showering
90mm Fast Flow Waste
Chrome finished hand shower and riser rail
Rot protected wood effect freestanding stool or Flip-seat and Plaswood Floor Insert option
Storage shelf with retainer and towel rail
High-quality speaker system
The reinforced acrylic base sits on a steel frame for a market-leading stability
Adjustable levelling feet under the tray
Full 5mm safety Glass
Dedicated technical support
Full installation guides
Coloured back panels and clear front glass
5 Year warranty upon registration
Dimensions