Fusion Steam 1200
4 Person Corner Full Spectrum Infrared Sauna With Complete Heat
Fusion Hydro 1200
£999.00
1200 x 900 x 2150mm
Introducing the latest addition to the stunning Vidalux range, another magnificently crafted enclosure as part of Vidalux's Leak Free showers which sees them rated as the best by their customers. Now available in 1200x900mm, step into the spacious interior creating an elegant and palatial space for you to relax
UNIVERSAL FITTING
In stock
Compare
Instructions
Ask a Question
ADD EXTRA LUXURY TO THIS ITEM
Share
UNIVERSAL FITTING – The back wall with control panel, jets and valve can be fitted on either side of the door allowing the unit to fit into any corner of the bathroom
Everything about the Fusion exudes elegance, luxury, and prestige with its beautiful modern design and high-quality finish. A spectacular masterpiece perfectly designed to enhance any bathroom interior. From the sleek midnight black base and body to the superb gleaming glass exterior, the Fusion offers a bold and striking look whilst also delivering high-quality functionality, offering you the highest level of showering experience
Step inside to see the tranquil and calming interior. Choose your showering option; the luxurious 'Hi-Flo' monsoon shower head to immerse your body in soothing water. Alternatively, the elegant chrome-bodied hand shower is perfect for a quick shower or why not take a seat on the contemporary slatted wood effect stool and enjoy six relaxing body jets designed to gently massage your body.
The list of wonderful features is, of course, implemented on the foundation of quality that all Vidalux customers have come to love and trust, continuing Vidalux' reputation as a top-rated steam and sauna company on review platforms such as Trustpilot. Making full use of only the best quality components, this shower, like so many in our range, is built to last!
No unsightly silicone on show, quick release easy clean wheels for easy cleaning and of course, Vidalux's full no-leak guarantee and unique, 'Leak-Seal' design
Fully compatible with combi boilers and no need for a pressure equalising valve, unlike other manufacturers, no other showers on the market can offer the same luxury and quality as the Vidalux range
The Fusion look
The genius of the Fusion hydro shower cabin is that it has enough black to make a statement without coming across as shouting. The back panel and ceiling are both in Midnight Black, as is the base of the shower tray. The top of the shower tray, however, has a rot-free wood tray insert for a pop of contrast while the shower enclosure has a frameless design and uses clear glass for visual lightness. It is an exceptionally beautiful shower that will look gorgeous regardless of your choice of bathroom decor.
Midnight Black back panel
Midnight Black tray with rot-free wood tray insert
Clear glass enclosure
Frameless design
Built to the highest standards
Great aesthetics make a shower look stunning but they need to be matched with great build quality if a shower is to be used multiple times a day, day after day, as is the case in the average family bathroom. With Vidalux, you can be confident that high-quality components have been used from top to bottom. Starting at the base of the cabin, the tray doesn't just look good, it is made of reinforced polymer and has a steel frame and adjustable feet to ensure that it can stand securely on uneven floors. The tray also has a "LeakFree" design, perfect for those that have had issues in the past
Internally, there is a toughened glass shelf with a chrome rail, which holds your showering necessities, keeping them off the floor and stopping you from tripping over them. Likewise, on the topic of safety, the shower is thermostatically controlled and has scold protection.
As proof that Vidalux is prepared to back its products, purchasers are given a 5-year parts warranty upon registration.
LeakFree reinforced polymer tray with steel frame and adjustable feet
Tempered safety glass enclosure
Magnetic door seals
Thermostatically-controlled shower valve
5 year parts warranty upon registration
Beautifully simple to install and maintain
If you can put together your average piece of flat-pack furniture then you should be just fine putting together the Vidalux Fusion Luxury steam shower cabin and you'll probably be very pleased to hear that you can pass on the tiling. If you already have tiles installed, just give them one last clean and then consider yourself done since the cabin enclosure will stop water reaching your tiles, meaning no more mould, no more cracking grout and no more leaks. Once your shower is in place, the ozone disinfection system will help to keep your shower clean with the minimum of effort on your part.
Super easy to put together
Ozone disinfection system
No tiling required
A joy to use
The Vidalux Fusion steam shower cabin is, quite simply, a joy to use. The main shower is a "hi-flow" monsoon rain shower and there is also an elegant hand shower, which can be used for anything from rinsing the cabin, to beauty treatments to quick cleaning jobs. If all this makes you feel like you may want to spend quite some time enjoying your shower, then you'll be pleased to hear that Vdalux have also included a freestanding shower stool
'Hi-Flo' monsoon rain shower
Elegant hand shower
6 multi-directional body jets
Freestanding shower stool with matching floor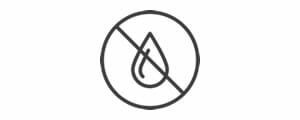 With nothing fixed behind a wall, our uniquely designed showers are GUARANTEED to never spill a drop

In the unlikely event water gets past the compression sealed design, the leak free tray simply directs it back via return channels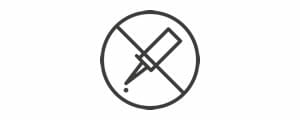 No more mouldy, unhygienic sealant spoiling your shower! Our revolutionary design means absolutely no silicone is required on show

Unique leak-seal technology ensures the highest level integrity making our showers market leaders
Style is great but so is practicality. Quick release wheels ensure you can easily clean in those otherwise hard to reach places

Spring mounted, easy gliding and effortless. Install and get in behind the shower door instantly
A fast flow 90mm waste trap ensures quick and efficent drainage and zero water pooling

All the fittings and fixtures inside our showers are standard UK fitting sizes and build to last and for easy installation
Stylish plas-wood wood effect floor insert and freestanding stool is not only stylish and unique, its complete rot-proof

Fully removable and easy to clean, no dirt or grime stick to this wonderfully distinctive focal point
A leading brand with leading warranty and support. Full 5 year warranty against all manufacturing or product failure

In the unlikely event you need it, we got you covered. Continous supply of spares and replacements even after warranty expires
Our standard service at 5-7 days for delivery which is pretty quick. Got a leaking shower and need it quicker? Not a problem....

CLICK HERE

to take advantage of our express and even NEXT DAY delivery services
Features
Unique 'Leak-Seal' technology and guarantee
No silicone on show design
High-quality thermostatic shower valve with scolding protection – No need for additional Pressure equalising valve
Large overhead monsoon rain shower
Midnight Black finish
6 multi-spray massage jets (better than single spray type)
Compatible with all combi boiler systems
90mm Fast Flow Waste
Chrome finished hand shower and riser rail
Complimentary rot protected freestanding wood stool and Floor Insert
The reinforced acrylic base sits on a steel frame for a market-leading stability
Adjustable levelling feet under the tray
Full 5mm safety Glass
Dedicated technical support
Full installation guides
Coloured back panels and clear front glass
5 Year warranty upon registration
Dimensions