WB58 1700 x 900 Left Hand Deluxe Whirlpool & Airspa Bath
Essence 1000
Essence 900
£1,349.00
900 x 900 x 2200mm
CUSTOMISE YOUR PERFECT SHOWER
The 900 x 900 quadrant shower ticks all the boxes when it comes to partiality and design. The Essence is our flagship model for this reason and a staple to the range. Upgraded and evolved in a manner that reflects its position as a market leader. You find all the best features in this amazing steam shower. Designed to look stunning in any bathroom
SELECT ONE OF EACH OPTION BELOW
In stock
Compare
Instructions
Ask a Question
ADD EXTRA LUXURY TO THIS ITEM
Share
The Essence range is Vidalux's best-selling range and possibly the flagship model in that sense and a prime example of why Vidalux is so well-rated on review platforms such as Trustpilot.
Offered in either an 800 x 800, 900 x 900 or 1000 x 1000 quadrant, the Essence range offers complete customisation options to enable you to choose a shower perfectly tailored to your requirements
Beautiful design, clean lines and cutting-edge quality make this stunning shower the perfect centrepiece to light up and wow in any bathroom setting.
Transform an old, tired, 'run of the mill' bathroom into an ultra-modern home spa retreat. This shower inherits the name it carries as it perfectly embodies everything Vidalux stands for, affordability without a compromise, cutting-edge quality and leading design that still allows for full practicality, all delivered with the leading service and support that is the very 'essence' of everything that has seen Vidalux products become the best-rated manufacturer within its niche
This shower has it all, mould protected plaswood freestanding stool and matching floor insert, Bluetooth streaming connectivity to allow you to play media from your phone, FM Radio, a large stainless steel overhead monsoon shower, Vernet thermostatic shower valve compatible with all combi boiler systems without the need for additional Pressure valves or fittings, 3 adjustable multi-spray body jets with a total of 30 sprays to offer a much more complete massage than single spray systems, Vidalux's industry-leading fast start steam generator, chromotherapy lighting and more……. so much more
The sleek and handy remote can effortlessly control every media and electrical function in the shower. Want to start off the steam while you get ready? Want to listen to some music while you get ready in the bathroom for a night out? Not a problem, you can do all this and more without setting foot inside the cabin
The control panel on the unit is offered in a modern black finish to perfectly suit your choice of glass finish. A 90mm waste is on hand to ensure fast drainage, easy glide, quick-release door wheels offer easy cleaning and the units extractor fan are just some of the convenient features included
Vidalux's full no-leak guarantee and 'Leak-Seal' design and innovations make allowances for even the most imperfect installation and ensures, in the unlikely event any water gets behind the shower and its unique compression seals, it is simply redirected back inside through the return channels and the no unsightly silicone on show build are just two of the innovations that set Vidalux apart from the competition.
The dazzling design flows seamlessly down from the colour-changing mood light and long-life column LED's reflecting from the showers large monsoon shower head, down through the centre column and past the chrome-finished shower valve beyond the shower tray itself. The innovations and industry-leading quality control Vidalux places in every aspect and process they undertake go deep beneath what meets the eye.
Backboard Colour Options:
Available in either a modern Ocean Mirror finish, just reflective enough to enable to user to have a smooth, effortless shave after a steam sauna session, a more classic and traditional, Crystal White finish or a sleek and modern Midnight black. All you need to know is the Essence range is sure to be an eye-catching, jaw-dropping centrepiece to your bathroom, delivering a whole host of joy and health benefits for years to come
Column Colour:
Choose the more classic silver finish seen in most shower cabins and if you're looking for something to fit in with the dark tones of your bathroom or even something to provide some contrast, then why not choose our midnight black column? Either choice is provided complete with the
Framework Colour:
The quick-build framework is 'screw-free' and comes in either a stainless steel finish or a more contemporary black. Either way, the click system allows the shower to be built effortlessly and without error
Wood Insert & Stool:
The ideal finishing touch. Completely rot-free, no dirt or grim will stick to the unique floor insert and matching wood stool. Choose the classic crisp White, the deep Midnight black or the natural wood tone effect to suit your taste and bathroom decor
We can even provide any combinations not shown as per your request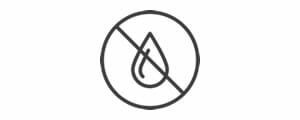 With nothing fixed behind a wall, our uniquely designed showers are GUARANTEED to never spill a drop

In the unlikely event water gets past the compression sealed design, the leak free tray simply directs it back via return channels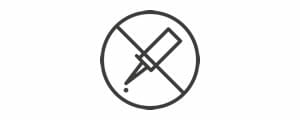 No more mouldy, unhygienic sealant spoiling your shower! Our revolutionary design means absolutely no silicone is required on show

Unique leak-seal technology ensures the highest level integrity making our showers market leaders
Tailored to you! Choose the colour of your tray, roof, backboards, framework, column and the flooor insert and stool

Create your perfect shower from you UK's best reviewed manufacturer exactly to your tastes. The perfect centerpiece
Shower in a hour with our unique screw free framework unique to our shower range maiking installation a breeze

Click frames take the away thinking time but also multiple needless screws meaning your shower can be built in under 60 mins
Style is great but so is practicality. Quick release wheels ensure you can easily clean in those otherwise hard to reach places

Spring mounted, easy gliding and effortless. Install and get in behind the shower door instantly
A fast flow 90mm waste trap ensures quick and efficent drainage and zero water pooling

All the fittings and fixtures inside our showers are standard UK fitting sizes and build to last and for easy installation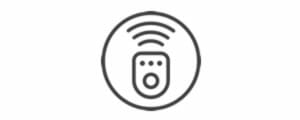 Operate the radio, Bluetooth, steam and all other electrical functions at the touch of a button

Get your steam session ready without stepping inside or set the tone inside your bathroom with ambient lighting or your favorite playlist
Have a spa experience on a whole new level with our tailor made shower essence oils. The ultimate indulgance

5 beautifully crafted scents, perfect for elevating your senses, invigorate tired minds or to offer relief from coughs, colds and much more
Stylish plas-wood floor insert and freestanding stool is not only stylish and unique, its completely rot-proof

Fully removable and easy to clean. Choose from Wood, White Or Black finish to perfectly compliment your bathroom
A leading brand with leading warranty and support. Full 5 year warranty against all manufacturing or product failure

In the unlikely event you need it, we got you covered. Continous supply of spares and replacements even after warranty expires
Our standard service at 5-7 days for delivery which is pretty quick. Got a leaking shower and need it quicker? Not a problem....

CLICK HERE

to take advantage of our express and even NEXT DAY delivery services
| | |
| --- | --- |
| Weight | 140 kg |
| Colour Finish | |
| Tray & Roof Colour | |
| Column Colour | |
| Frame Colour | |
| Floor Insert & Stool Finish | |
| Size | |
| Leak Free | |
| No Silicone | |
| Remote Control | |
Features
Vidalux's renowned Fast start 2.8KW steam generator
Unique 'Leak-Seal' technology and guarantee
No silicone on show design
Quick build technology
Aromatherapy function for infused essence into the steam
High quality 'Vernet' thermostatic shower valve with scolding protection – No need for additional Pressure equalising valve
Large stainless steel overhead monsoon rain shower
Vidalux robust Touch screen control panel
Bluetooth connection and FM Radio
Fully remote controlled. Start the steam or enjoy the media functions without stepping inside
Ocean Mirror, Crystal White or Midnight Black finish backbords
Choice of Stainless steel or Black Framework
Design every aspect of the shower – Black or White Tray & Roof, Black or Silver Column
Internal Colour changing chromotherapy light – Select any one of 8 colours or pause on the one that suits your mood
3 multi-spray massage jets (better than single spray type) total of 30 sprays!!
Easy-glide quick-release door runners for ease of cleaning
Compatible with all combi boiler systems
Longlife LED subtle mood backlights
Redesigned, unique after shower Ozone sterilisation cleaning system
Extractor Fan – Essential for clearing steam inside when showering
90mm Fast Flow Waste
Chrome-finished hand shower and riser rail
Complimentary rot protected 'Plas-wood' freestanding stool and Floor Insert
Storage shelf with retainer and towel rail
High-quality speaker system
The reinforced acrylic base sits on a steel frame for a market-leading stability
Adjustable levelling feet under the tray
Full 5mm safety Glass
Dedicated technical support
Full installation guides
Coloured back panels and clear front glass
5 Year warranty upon registration
Dimensions
Related products
Compare

£1,299.00

Compare

£1,399.00

Compare